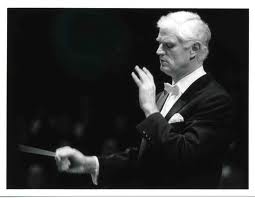 Lutz Köhler studied bassoon, piano, composition and conducting at the Hannover Hochschule für Musik und Theater where he developed a particular interest in chamber music. As a bassoonist and chamber musician he recorded intensively and has given masterclasses all around the world. His pupils have won major competitions in Tokyo, Munich, Belgrade, Colmar etc.  As a conductor Lutz Köhler has worked with a great number of German orchestras including Deutsches Sinfonieorchester Berlin, the Radiosinfonieorchestras Frankfurt and Saarbruecken, and the Hamburg Symphony Orchestra. He has also conducted at important festivals like Lucerne, Menuhin–Festival Gstaad, Berlin, Dresden, Rheingau, Prix Italia, Aldeburgh (GB), Belgrade, Sevilla, Miami, and more.
Mr. Koehler has conducted in the USA, Italy, Switzerland, France, Scandinavia, Holland, Poland, Great Britain, Yugoslavia, Spain, New Zealand, Asia, South America etc. as well as in the major music centers of Germany:  Berlin, Hamburg, Frankfurt, Munich, Leipzig, Dresden, Stuttgart, Cologne etc.
He has recorded a series of CDs with the brass ensemble of the Frankfurt Radiosinfonieorchester which was highly acclaimed by the international press  and also major works of Mozart with the Radiosinfonieorchester Saarbruecken. Lutz Köhler has been a leading director of the European Union Youth Orchestra for twenty-five years and was appointed "Honorary Music Adviser . He also worked as Chief Guest Conductor and Director of the orchestras (now Honorary Member) at the Royal Academy of Music London as well as Distinguished Fellow of Conducting at the Royal Scottish Academy of Music and Drama Glasgow.  He has served for many years as Board Member and Chairman of the Jury at the Munich International Music Competition and he is an Honorary Member of the German Music Council. He has been Professor at the Hochschule für Musik und Theater Hannover since 1974. In 1999 he was appointed Professor of Conducting and Artistic Director of the Symphony Orchestra at the most prestigious "Universitaet der Künste" (University of the Arts) Berlin.  One highlight  with this orchestra was the performance of Britten´s "War Requiem" in the Berlin Philharmonie with Thomas Quasthoff as soloist.
In 2009 Lutz Köhler was appointed Professor of Conducting at the ESMUC Barcelona.
Recently he was awarded the title "Honorary Professor" at the Music Academy Riga (Latvia).
In February 2007 he conducted Handel's "Messiah" on a tour in Glasgow, Edinburgh, Berlin and Potsdam. In April 2009 he performed works by Schumann and Brahms in the Vienna "Konzerthaus".
In June 2009 he was invited to conduct the opening concert of the festival inaugurated to celebrate Mendelssohn`s 200th birthday in the Berlin "Dom". At the same venue he opened the Festival "crescendo" with Bruckner's 7th  Symphony. In January and February 2010 he conducted  concerts in Australia throughout two months which were highly praised by the press. In summer 2010 he  conducted with great success at the Lucerne Festival following an invitation of Claudio Abbado's Lucerne Festival Orchestra and he returned to this festival in 2011 and 2012. In 2013 a CD will be recorded with musicians of this outstanding orchestra under his bâton featuring major works of M. Mussorgsky. 
In May 2011 Lutz Köhler had been invited to conduct Beethoven's "Missa Solemnis" with the Philharmonic Chorus of Prague in May 2011 at the festival "Musica sacra" in the Czech Republic.
Last not least Mr. Köhler has a special and close relation since more then ten years with the JONDE (Joven Orquestra Nacional de Espana). In summer 2012 they performed among others Bruckner´s Symphony No. 4 at the "Konzerthaus Berlin". The Berlin press praised this performance enthusiastically:  "For a long time I have not heard such a swinging Bruckner….  This orchestra could be the first Spanish orchestra to perform internationally.  Please, more of such interesting Bruckner."  (Kulturradio Berlin-Brandenburg/Clemens Goldberg)  "In football and in the concert hall they are first class!  During dynamically strong differentiation and the building up of long phrases of suspense the players are like wax in the hands of their conductor. " (Tagesspiegel Berlin/Katharina Eckle)