IMB Proudly Presents: 15th International Masterclass for Orchestral Conductors
Prof. Colin Metters (UK)
Berlin Sinfonietta
Haydn, Beethoven, Schumann, Saint-Saëns
September 26
th

 – October 1st 2015

After our first very successful cooperation in March 2015, we are happy to have the opportunity to cooperate again with one of the leading and most distinguished conducting pedagogues of our time, Prof. Colin Metters. He is the Professor of Conducting at the Royal Academy of Music in London where he founded the Conductors' Course in 1983.  Colin has an international reputation as a leading pedagogue, and has given masterclasses in Germany, Poland, Finland, Australia, Venezuela, Vietnam, China and the USA. His wide experience affords him an enviable reputation as professional conductor, orchestral trainer and conducting instructor.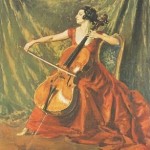 He has worked with leading symphony orchestras in the UK, and guest-conducted extensively abroad. In 1997 he was appointed Music Advisor and Principal Guest Conductor to the Vietnam National Symphony Orchestra, directing a five-year program of development. In 1999, in recognition of his work, he was awarded the Vietnamese equivalent of the Order of Merit, the first to be made to a British citizen. 
After the great success of our last masterclass with Prof. Metters, we have decided to dedicate also this masterclass for the many differences and likes between the many aspects of conducting a symphony and accompanying a concerto. Prof. Metters chose two challenging and very loved cello concertos beside two great symphonies, making a very musically interesting program and has its technical issues and challenges. 
Besides intensive active conducting sessions with a professional orchestra, each one of the participants will have the chance to work with Prof. Metters on critical aspects of conducting including studying the score, musical analysis, conducting technique and string technique.  We will have four orchestra rehearsals (4 hours long each) with the professional and dedicated musicians of the Berlin Sinfonietta.  All the participants will have the chance to perform in the final, public concert.
The course will be taught primarily in English, and secondarily in German. If you don't speak these languages, and you would like to participate in the masterclass, we will make our best effort to provide a translator. Please mention that in your application.
Location: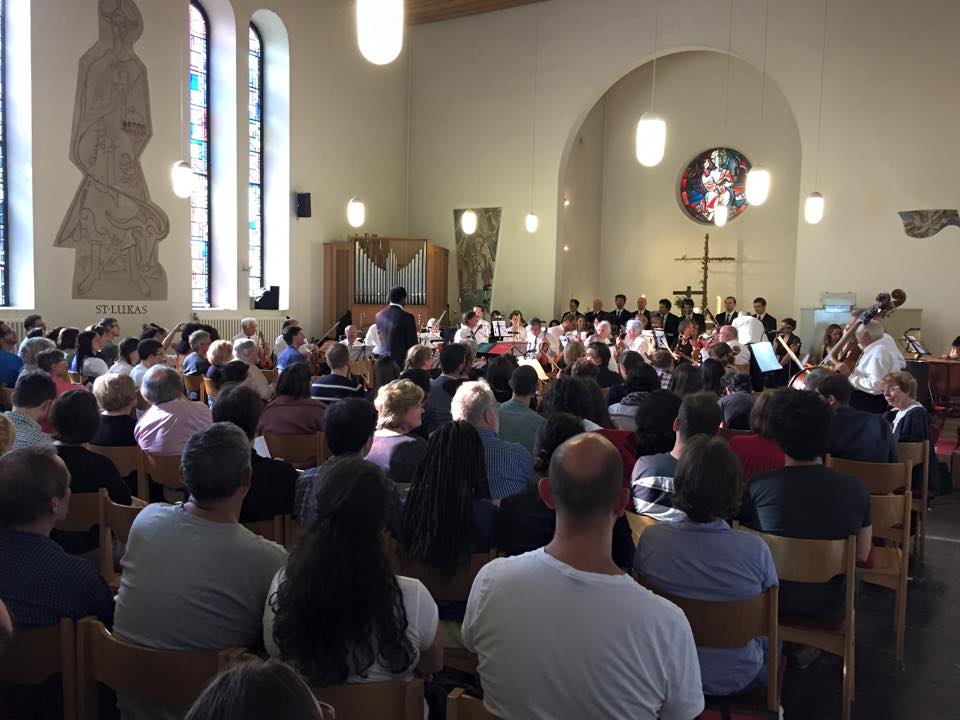 For this masterclass we are happy to be invited to hold the masterclass week including the final concert in the very intimate St. Lukas Church,
in the center of Berlin. The church has great atmosphere and its regular concert visitors. We are thankful that the masterclass' final concert was inserted to the church's concert season programs, and expecting many audiences.
(image: Berlin Sinfonietta and IMB Kammerchor performing Mozart – Requiem in front the full St. Lukas Church.)

Address: Bernburger Str. 3-5, 10963 Berlin (click for google maps)
All the sessions with the orchestra will be video recorded, and each participant will receive their videos on a 8 GB USB stick, which will be given to them by IMB and  which they may keep as a gift and take home with them.
We look forward to this exciting masterclass.  You are very welcome to apply here.
Repertoire:
J. Haydn

Symphony No.104 in D major
R. Schumann
Cello Concerto in A minor op.  129
Soloist: TBA

C. Saint-Saëns
Cello Concerto in A minor op.  33
Soloist: TBA
L. v. Beethoven
Symphony No. 2 in D major op. 36
The repertoire for this masterclass is carefully chosen by Prof. Colin Metters. These masterpieces have a very strong connection to one other, and the masterclass' participants are expected to prepare the whole program.