IMB Proudly Presents:
Russian Masters:
Pyotr Ilyich Tchaikovsky, Dmitri Shostakovich
Music for String Orchestra
8th – 12th September 2013 with M° Michail Jurowski and the Berlin Sinfonietta 
We are honored to have this opportunity to cooperate with one of the greatest conductors of our time, Maestro Michail Jurowski. This is a unique and rare opportunity to learn from a real master the art of conducting and working with strings ensembles.

"…Dmitri Shostakovich was a close family friend, and he and Michail not only spoke often but would also play four-hand piano pieces together. Such experiences had a huge influence on the young musician and it is therefore no coincidence that today Michail Jurowski is one of the leading interpreters of Shostakovich's music."
More about Maestro Jurowski please visit his offcial website.
The course will be divided into two parts. The first and main part will be the intensive work with a string orchestra, focusing on music from Russia, Maestro Jurowski's specialty. Working with a figure such as Maestro Jurowski will allow the  conductors to hear, see, learn, examine and experience the music almost from "first hand".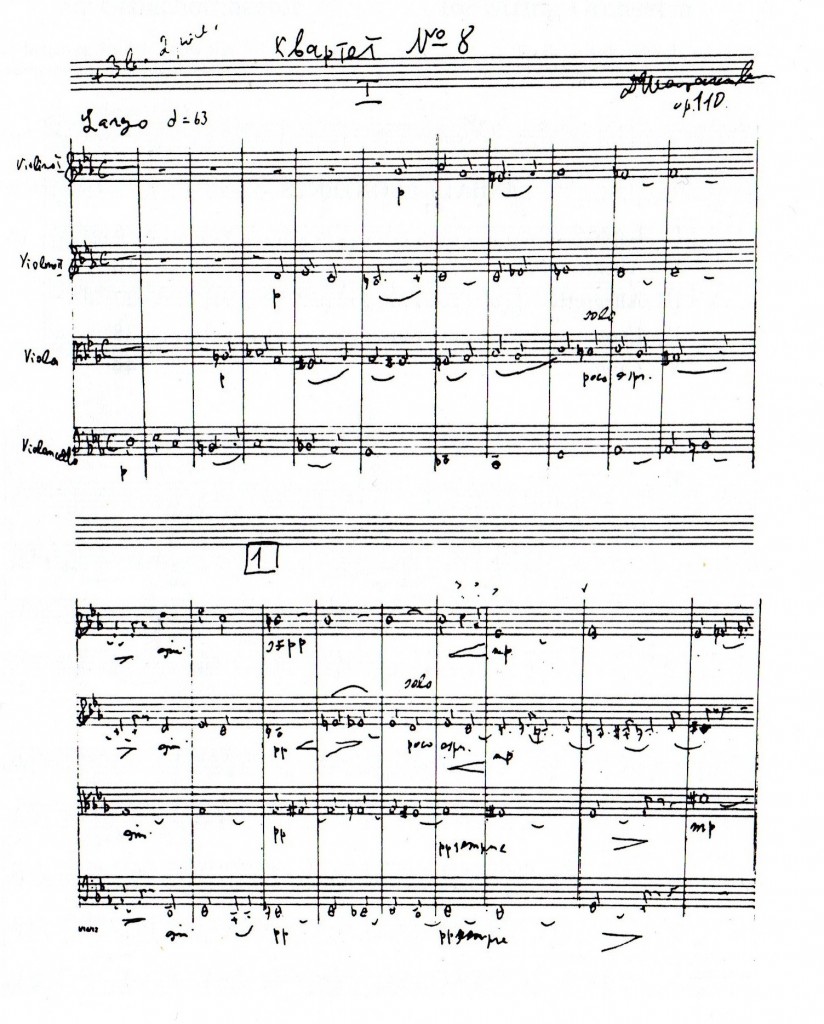 Parallel to the above, the second part will be the traditional condcuting lessons with piano in four hands. In this part participants will have the chance to work on different pieces from the symphonic repertoire (not the pieces for strings) with the maestro and two pianists. Here the participant will have the opportunity and the freedom to raise questions and discuss all aspects of the art of conducting such as technical, musical and stylistic issues. This structure of  the masterclass was suggested by Maestro Jurowski himself, and allow the participants to cover more musical  fields and repertoire. Participants, (after accepted to the masterclass) are welcome to suggest pieces that they would like to work on in the conducting lessons.
We will have a daily lesson with pianos, and four orchestra rehearsals, four hours each. All the participants will have the chance to perform in the final, public concert.
The number of participants is limited to twelve.  There is no age limit, though this masterclass is suitable for advanced conductors.
The course will be taught primarily in English, and secondarily in German. If you don't speak these languages, and you would like to participate in the masterclass, we will make our best effort to provide a translator. Please mention that in your application.
All the sessions with the orchestra will be video recorded, and each participant will receive a DVD.  Participants are welcome to bring their own recording device.
The repertoire for this masterclass is carefully chosen,  in order to maintain focus on a specific musical approach and issue.
We are looking forward to this exciting masterclass.  You are very welcome to apply here.
Repetroire:
Dmitri Shostakovich
Chamber Symphony in C minor Op. 110a (String Quartet No. 8 arr. Rudolf Barshai)
Concerto in C minor for Piano, Trumpet, and String Orchestra, Op. 35
Pyotr Ilyich Tchaikovsky 
Serenade for String Orchestra in C major, Op.48
Repertoire without orchestra
TBA
Participants are welcome to suggest pieces that they would like to work on with Maestro Jurowski. (Subject to approval by IMB and Mr. Jurowski)
We would like to express our enourmous gratitude to the Juedische Gemeinde zu Berlin, and specially to Mr. Kosche for cooperating and supporting us on this masterclass.
Home | About us | Masterclasses | Orchestra| Location | Application | Contact | Impressum