IMB Proudly Presents:
Ludwig van Beethoven
June 16th-21st 2013 with Kenneth Kiesler and the Berlin Sinfonietta
Maestro Kenneth Kiesler has been named Director of Conducting Programs of IMB, and will be leading this Masterclass.
The world renowned "mentor of conductors", Maestro Kenneth Kiesler will lead another masterclass in Berlin. It is a rare opportunity in Europe to experience his highly regarded and important approach to teaching conducting.
In this masterclass we will focus exclusively on compositions by Ludwig van Beethoven.  It will be a unique chance to spend a week with a professional orchestra and Maestro Kiesler, going into the depths of this symphonic giant.
Besides intensive active conducting sessions with a professional orchestra, each one of the participants will have the chance to work with Mr. Kiesler on critical aspects of conducting including studying the score, musical analysis, conducting technique, and working with the string sections.  There will be two sessions with a string quintet and piano, and four sessions (each 4 hours long) with the professional musicians of the Berlin Sinfonietta.  All the participants will have the chance to perform in the final, public concert.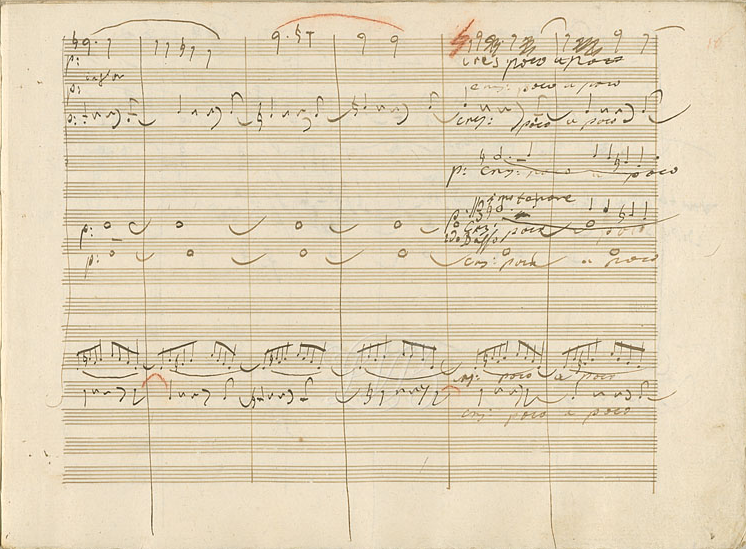 The number of participants is limited to twelve who will be selected from all the applicants.
There is no age limit and conductors at all levels are advised to apply. The course will be taught primarily in English, and secondarily in German.
If you don't speak these languages, and you would like to participate in the masterclass, we will make our best effort to provide a translator. Please mention that in your application.
All the sessions with the orchestra will be video recorded, and each participant will receive a DVD.  Participants are welcome to bring their own recording device.
We look forward to this exciting masterclass.  You are very welcome to apply here.
Repertoire:
Symphony No. 3 in E♭ major Op. 55  <Eroica>
Symphony No. 5 in C minor Op. 67*
Symphony No. 7 in A major Op. 92
Overture to "Egmont" Op. 84
Overture to "Coriolan" Op. 62
*Only the first and second movements will be prefomed in the final concert.
Read about more of our exciting masterclasses 
Home | About us | Masterclasses | Orchestra| Location | Application| Contact | Impressum