Conductor and Mentor of Conductors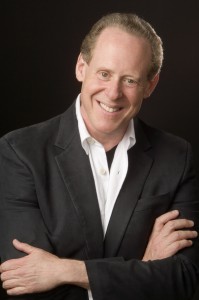 Kenneth Kiesler is the recipient of the 2011 American Prize in Conducting and is Conductor Laureate of the Illinois Symphony Orchestra where, as its music director from 1980 to 2000, he founded the Illinois Symphony Chorus and Illinois Chamber Orchestra, led debuts at Lincoln Center and Carnegie Hall, and won several awards.  He was also the orchestra's music advisor for the 2010-11 and 2011-12 seasons.
Kiesler has conducted the National Symphony at the Kennedy Center, the Chicago Symphony, the orchestras of Utah, Detroit, New Jersey, Florida, Indianapolis, Memphis, San Diego, Albany, Virginia, Omaha, Fresno, Long Beach, Long Island, Portland, Jerusalem, Haifa, Osaka, Puerto Rico, Daejeon and Pusan in Korea, the New Symphony Orchestra in Bulgaria, Hang Zhou in China, the Atlantic Music Festival, and the Meadowbrook, Skaneateles, Sewanee, Breckenridge, and Aspen festivals. Of his 2008 debut with L'Ensemble Orchestral de Paris, critic Roger Bouchard stated: "There do exist great American conductors, and Kiesler is one of them! Standing on behalf of the music he serves, he conducts from memory with unaffected gestures both precise and passionate. Nothing is unnecessary in his conducting; yet everything is there. Very beautiful work!"
Early in his career, Kiesler was assistant conductor of the Indianapolis Symphony, music director of the South Bend Symphony and principal conductor of the Congress of Strings and the Saint Cecilia Orchestra where his "Tribute to Shostakovich" and national broadcasts brought widespread acclaim. Kiesler was the recipient of the 1988 Helen M. Thompson Award, presented by the American Symphony Orchestra League to the outstanding American music director under the age of 35. He was one of three selected for the Leonard Bernstein American Conductors Program, and conducted the Ensemble Intercontemporain in sessions led by Pierre Boulez for the centenary of Carnegie Hall. At the 1986 Stokowski Competition, he was awarded the Silver Medal by Maurice Abravanel, and special recognition for best performance of Appalachian Spring, by Morton Gould.
Kiesler's performances are heard on a dozen recordings on the Naxos, Dorian, and Equilibrium labels with the BBC in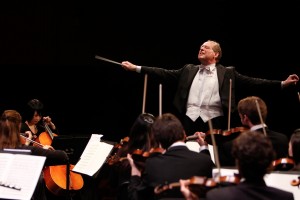 London, Third Angle, and the University Symphony Orchestra and University Opera Theatre. Evan Chambers' orchestral song cycle, The Old Burying Ground, was released on the Dorian Sono Luminus label in 2010. Gramophone Magazine praised, "The performance is a luminous reflection of Chambers' sympathetic vision. Kenneth Kiesler shapes the score with a keen ear for balance, pacing and nuance…"  His frequent opera conducting includes Bright Sheng's The Silver River in Singapore, Britten's Peter Grimes and Rossini's Il Turco in Italia at the Opera Theatre of St. Louis, Carmina Burana at Syracuse Opera and operas of Puccini, Verdi and Mozart. His dance performances include Appalachian Spring with Martha Graham, and Cinderella with the Indianapolis Ballet. He has led premieres by Evan Chambers, Steven Stucky, Gunther Schuller, Leslie Bassett, Ben Johnston, Aharon Harlap, Gabriela Lena Frank, Kristin Kuster, Steven Rush, and Paul Brantley. At the age of 19, he conducted the first performance since 1925 of Gershwin's original jazz-band score of Rhapsody in Blue. At Michigan, he conducted the U.S. premiere of Mendelssohn's Third Piano Concerto, the world premiere of James P. Johnson's The Dreamy Kid, and the first performance since 1940 of Johnson's blues opera, De Organizer.
Director of orchestras and professor of conducting at the University of Michigan, since 1995, Kiesler is one of the most sought after and highly regarded teachers and mentors of conductors worldwide. He is the founder and director of the renowned Conductors Retreat at Medomak, now in its 17th year. Since 2006, at the invitation of music director Pinchas Zukerman, he has been director of the Conductors Programme of Canada's National Arts Centre. For five years beginning in 2006, he was director of the Vendome International Academy of Orchestral Conducting in France. Kiesler leads masterclasses and courses for the Philharmonisches Kammer Orchester Berlin and Deutsches Musikrat in Germany, and annually at the Waterville Valley Music Center in New Hampshire. His students have won many of the world's major international competitions, such as the Maazel/Vilar, Eduardo Mata, and Nicolai Malko Competitions, and hold positions with major orchestras, opera companies, and music schools.  Kiesler served as visiting artist and music advisor to the orchestras of the Manhattan School of Music. He is a regular visiting artist at the Royal Academy of Music in London, has led many master classes for the League of American Orchestras and Conductors' Guild, at Oxford University, and in Moscow, Berlin, Leipzig, Vilnius, London, and New York, and for the Ministry of Culture in Mexico City.
Kiesler's teachers include Carlo Maria Giulini, Fiora Contino, Julius Herford, Erich Leinsdorf, John Nelson, and James Wimer. He is included in Steven Shernan's book, Leonard Bernstein  at Work: the Final Years, Jeannine Wagar's book, Conductors in Conversation: Fifteen Contemporary Conductors Discuss Their Lives and Profession, Shostakovich Reconsidered by Allan Ho, and David Saler's Serving Genius, the biography of the great Italian conductor, Carlo Maria Giulini.
Kenneth Kiesler is a trained wilderness guide and occasionally leads expeditions in the wilderness areas of Maine.
The Indianapolis News said: "Kiesler is a man with a musical mind at work. He recognizes a piece for what it is, whether it be Bach's Third Suite or Respighi's Roman Festivals. He reads, interprets and conducts idiomatically, in the spirit in which a given work was written."
Home | About us | Masterclasses | Orchestra| Location | Application | Contact | Impressum